Mr. Ken McHorse, 4th Degree Black Belt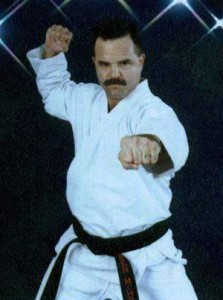 Mr. McHorse
Date of Birth & Place:Born March 15, 1964 in Brady Texas
Are you married? Yes, Married to Sherri McHorse for 20 years.
Education: Associate Degree in Criminal Justice, June 1994
Martial Arts Experience: Began martial arts training in 1992 with Mr. Brannan promoted to 3rd Degree Black Belt in June, 2002.
Law Enforcement Experience: Tarrant County sheriffes office March, 1988 to FWPD March, 1990 Promoted to Detective in June, 1998 currently assigned to Criminal Investigation Violent Crimes Unit.
Who in your life has been the most influential to you? Curt Brannan who is a Christian man, family man and addicted to helping others. I look up to him
Personal Hero: My dad is my hero, Robert Kenneth McHorse
Achievements, Awards, etc: Awarded Life Saving Award, High Master  Marksmanship award.